I have big news. If I had any watchers I suppose that would be more important... So instead I'm going to talk about me. I love comics.
XKCD
Scandinavia and the World
And many, many others. I also enjoy movies, books and spend much of my over-rated free time looking for jobs, trying to get published and reading books/comics/and whatever magazines are foisted on me. At the moment I'm on the verge of starting
First Among Sequels
, by Jasper Fforde so I'll be prepared when the next book comes on this May.
Hurrah!
My favorite authors tend to be the ones that make a point to let everyone know who they are, what they're reading and how much insane crap they like. So in that grand tradition I will attempt to bring you a comic strip that amused me, a word of the day, and a film I'd like to see.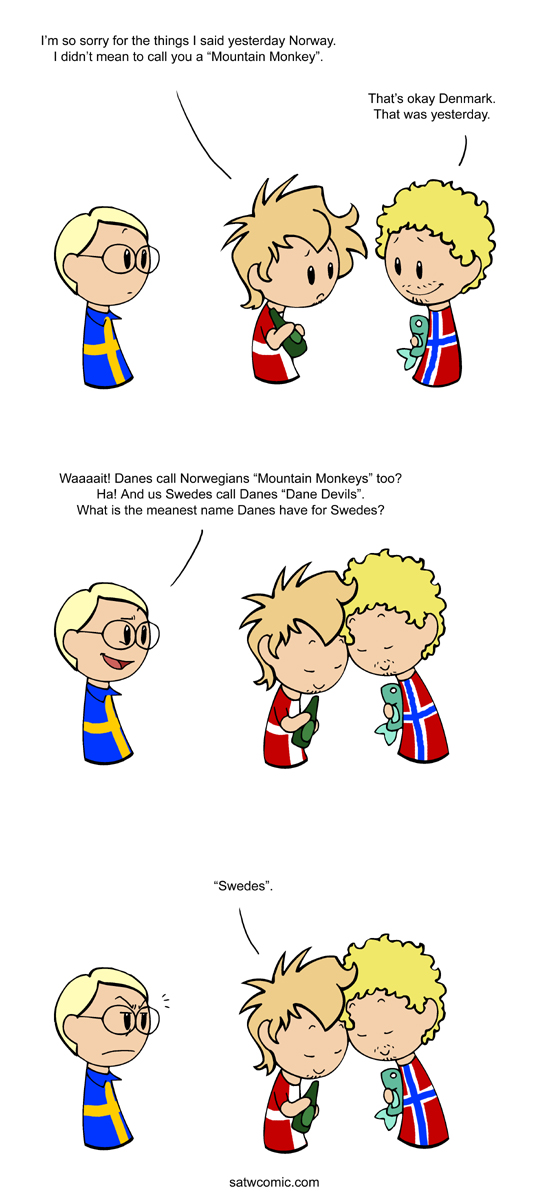 Comic Strip:
Word of the Day:
gribble [
grib
-uhl] (Noun) -
a
small,
marine
isopod
crustacean
of
the
genus
Limnoria
that
destroys
submerged
timber
by
boring
into
it.
Movie I'd Like to See: Rango